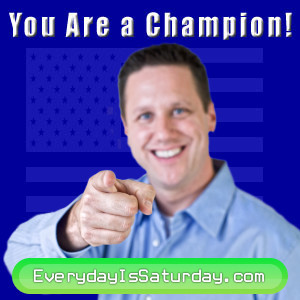 Four years ago I went through one of the most difficult periods of my life.
I picked up a book at a local bookstore titled "Your Best Life Now" by Joel Osteen. I dove right into the message and was amazed at how positive it was and how it seemed as though Joel was speaking directly to me.
Tonight I am going to see him speak in Columbus,OH and plan on meeting him for the first time and thank him for helping me on my journey to Saturday.
Today I want to speak to you about this journey and about YOUR journey of overcoming adversity and paying it forward.
Enjoy

Sam
P.S. If you did not secure your free copy of Six days To Saturday, go here now: www.sixdaystosaturday.com/special